Furloughed search agency staff create website to support local food and drink businesses during Covid-19
The hospitality industry in the North East needs a lifeline.The food and drink sector in the area accounts for 800,000 jobs. A recent survey by FADNE found that 74% of hospitality businesses in the North East are at risk of closing in three months.
With that in mind a group of furloughed staff at Newcastle based search agency Evolved Search put their talents to good use by creating an interactive map of local, independent food and drink businesses that have adapted their business due to the ongoing pandemic.
Shop On The Tyne is a free directory of independent North East food and drink businesses that offer goods and services that benefit the local community. Visitors can search for food, drink and groceries near them on the map and find out what's on offer, including collection and / or delivery services available during the COVID-19 outbreak.
Business types included in the map are:
Bakery
Groceries
Deli
Fishmonger
Pub/Brewery
Restaurant/Cafe
Butcher
The hope is that more retailers will get in touch to add their details and make one big site for those businesses that may not have a bigger presence on social media and customers may not be aware that they're open.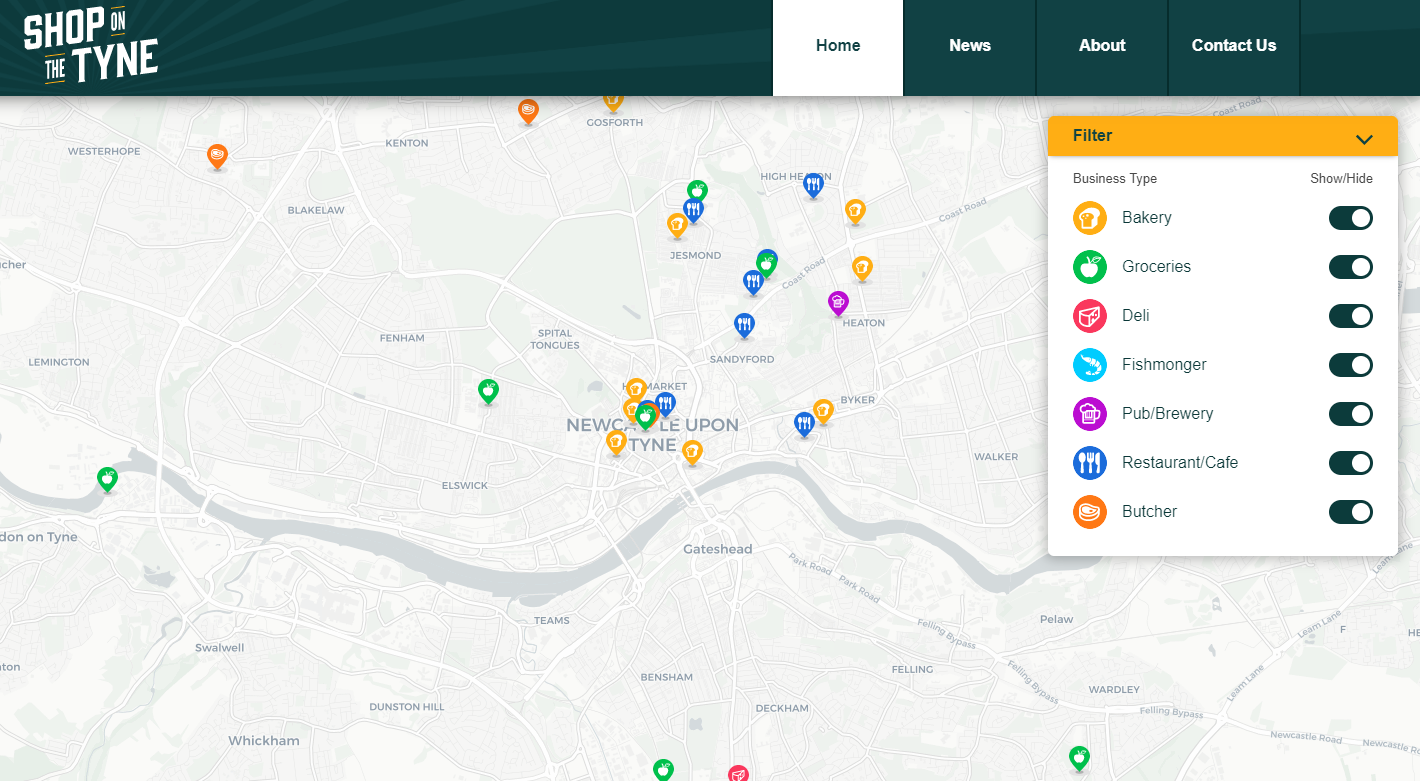 Speaking about the project, Kathryn Horrocks Account Manager at Evolved Search, who has been overseeing the website creation while on furlough said: "It's been a great way for all of us to keep our brains ticking over right now, while also trying to give a little something back to the wider community during this difficult time."
The Shop On The Tyne team is made up of designers, developers, writers, account managers and digital PR specialists, who have all contributed to putting the site together while furloughed.
After the crisis, with the ability to add and grow new sectors within the map and a range of blogs posts planned, the hope is that the website can continue to grow, as Kathryn explains: "We didn't want this to be just a service people could use during the pandemic, the hope is that it can grow and be a hub for small businesses going forward from a wider range of sectors, we hope this is just the start."
Search for Shop On The Tyne on Facebook, Twitter and Instagram @ShopOnTheTyne.
For all enquires please contact info@shoponthetyne.co.uk